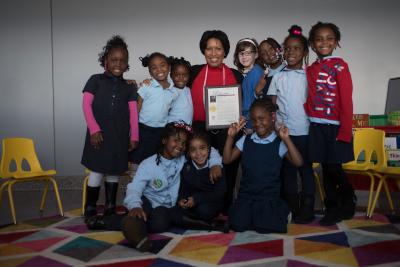 View the Mayor's public schedule.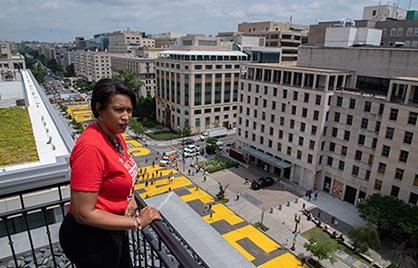 Bowser emphasizes the need for DC Statehood after peaceful demonstrators were forcefully removed from the area by federal law enforcement agencies.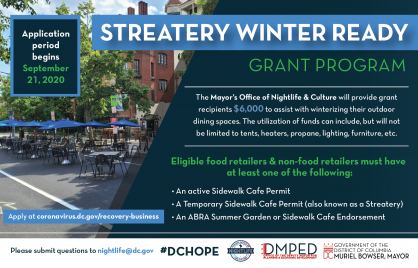 (Washington, DC) – Today, Mayor Muriel Bowser announced the investment of $4 million through the new Streatery Winter Ready Grant program to assist restaurants as they winterize their outdoor dining areas and maintain outdoor dining operations through the colder months.