Wednesday, November 11, 2015
$155M in foreign investment will support local projects, create jobs for DC residents
(SHANGHAI, CHINA) – Today, Mayor Muriel Bowser announced $155M of foreign investments into District development projects that will produce more affordable housing and job opportunities for DC residents. The announcement came at the InvestDC forum in Shanghai, an event that gave District-based real estate development firms and local small businesses an opportunity to pitch several projects and services to Chinese investors.
"For the District of Columbia to reach its full potential, we need more investment in affordable housing and job creation," said Mayor Bowser. As Mayor, I will continue to identify opportunities - at home and abroad – that strengthen communities and create pathways to the middle class."
The Wharf/Southwest Waterfront will receive $100 million and Skyland Town Center will receive $55M of the EB5 (immigration investor program) funding from EB5 Investors and the Wailian Agency.
The Wharf/Southwest Waterfront is expected to create 215 affordable housing units and 1,000 new permanent service jobs, with 51% of those jobs to be filled by District residents. Skyland Town Center, the first pedestrian-oriented mixed-use project in Ward 7, will produce over 300,000 square feet of much needed retail, 300 permanent jobs, and over 145 units of affordable housing.
The Mayor and District officials were joined at InvestDC by Gwendolyn Cardno, Deputy Consul General, U.S. Consulate General Shanghai and DC's development community, including Urban Atlantic, Forest City, Roadside Development, and Level2 Development. The purpose of the Mayor Bowser's trade mission is to create District jobs by increasing trade and Chinese investment in DC.
The District continues to be a popular destination for foreign capital. In 2012, $60 million in EB5 funds were raised to support the CityMarket at O Street project and over $1 billion in foreign direct investment was raised to finance real estate projects in the District. In light of these emerging trends and opportunities, the District aims to attract at least $500 million in foreign investment within the next five years, enable 200 DC businesses to become active in foreign markets, and double the number of international tourists. Since 2003, there have been nearly 150 foreign direct investments (FDI) projects announced in Washington, DC. When completed, these projects will represent close to $800 million in capital investments.
Below please find pictures from the InvestDC Forum: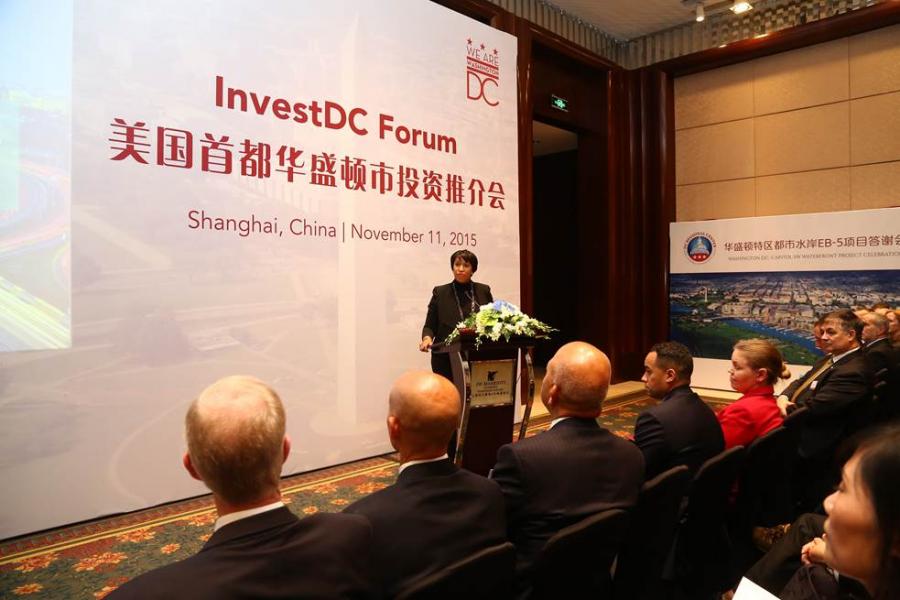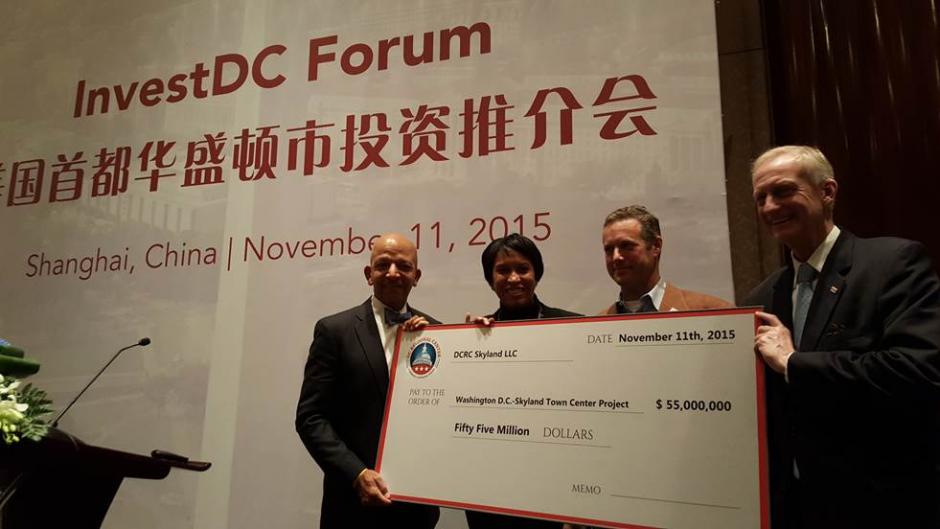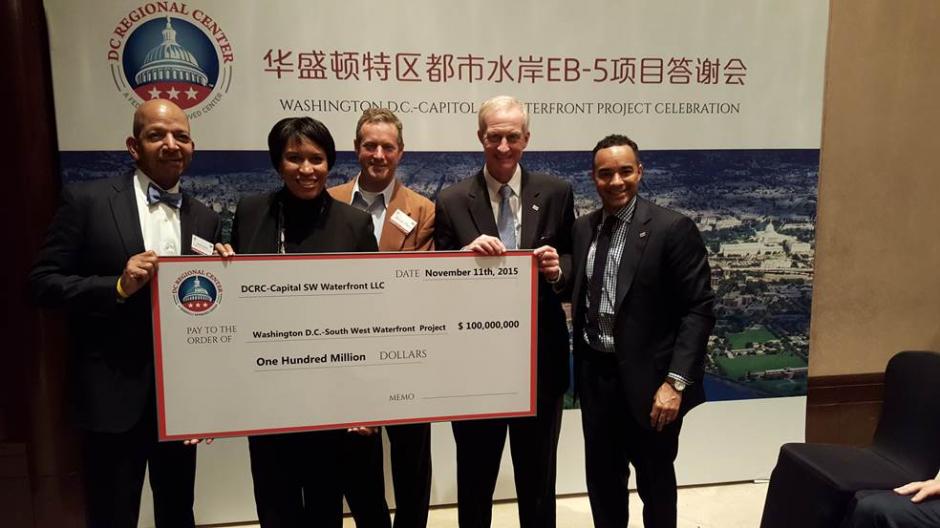 To view pictures of the Mayor's trip to China, visit https://flic.kr/s/aHsknQNPnt.