(Washington, DC) – This morning, the Metropolitan Washington Council of Governments and District Department of Energy and Environment (DOEE) announced that the air quality in Washington, DC continues to improve, and the Air Quality Index has now been downgraded to a "Code Yellow." Smoke continues to linger over the region, but concentrations have dropped below alert levels for sensitive groups. Particularly sensitive groups may continue to experience adverse effects. Those who display symptoms such as coughing or shortness of breath should make outdoor activities shorter or less intense.
Refer to the graphic below to see how the Air Quality Index levels compare, and find more information HERE.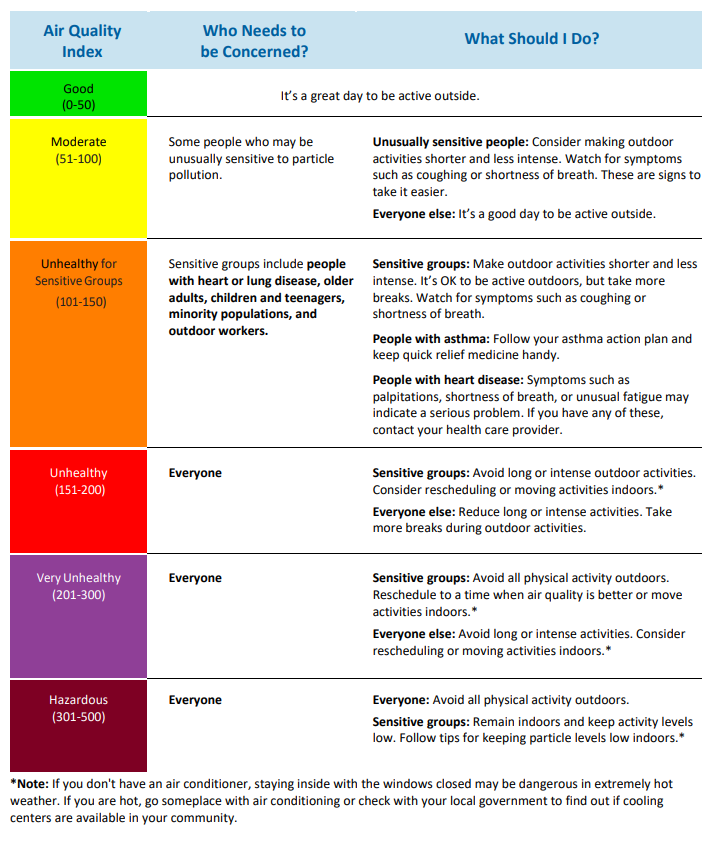 Residents can track local air quality and the U.S. Air Quality Index at airnow.gov.
Please call 311 if you have any questions or concerns about the air quality alert in the District. Please do not call 911 unless you are experiencing an emergency or immediate safety risks.